Tarot ZYX-M Multicopter Flight Controller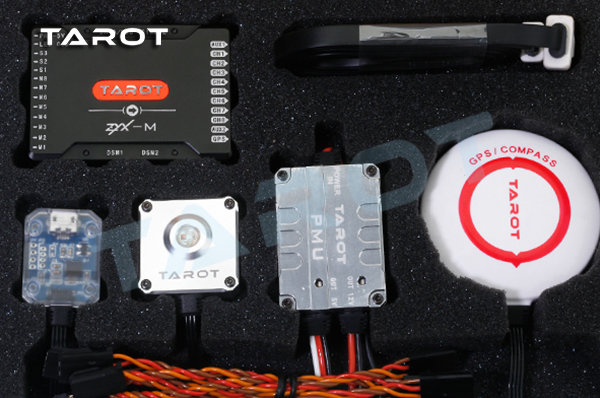 Change the flight experience of the flight control equipment
Tarot ZYX-M flight control set a number of new technology in one, simplifying the complex process of miscellaneous debug operations, redefining the flight, bringing the minimalist nature of the operation.
Because it is, the way the scenery flying ever closer.
And you close reinvention of the operating experience
Intelligent flight control this is to enhance flight experience was born, ZYX-M even more so. Through advanced INS intelligent solver and navigation controls interaction algorithm, so that the aircraft can have both stability and maneuverability. You can according to their needs, set the aircraft in assistant software in pitch, roll and yaw characteristics, arbitrary design specific to your flight feel.
For flight safety, more comprehensive than you think
Tarot ZYX-M multi-axis flight control for your aircraft well aware, for safety, it is more comprehensive than you'd like, multiple abnormal state can provide protection, but also timely to remind you to appropriate action in the event of unusual circumstances. Including setting flight range and no-fly zones and other protection, so that the aircraft in flight time and smooth in the controllable range.
Main Controller master:
32-bit processor with powerful computing capabilities.
Built-in sensors shock absorption, superior seismic capacity.
Full Metal Jacket, to provide comprehensive protection.
Dual S-BUS receiver
Double DSM satellite receiver, remote control and reliable guarantee.
Exclusive PTZ control interface directly control TAROT new head.