LDPOWER  D250-2 POWER SYSTEM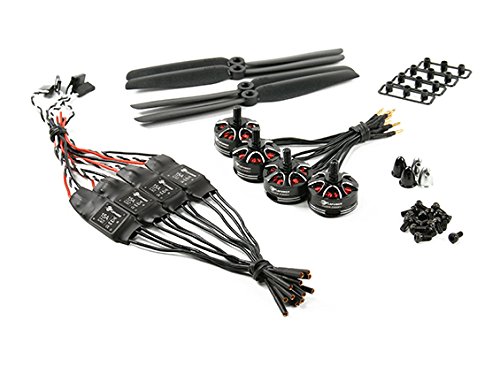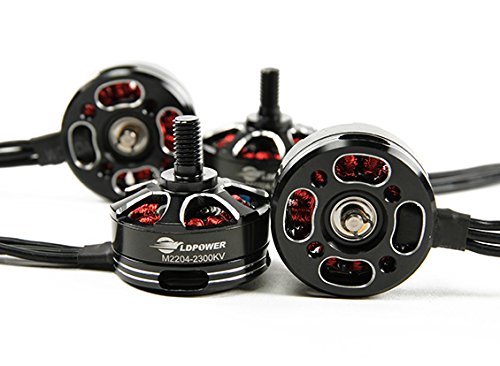 4x MT2206-1900kv Brushless motor
4x LD6030 Propeller (2CW+2CCW)
4x LD15A ESC
Spare parts Bullet head, M2*5–16pcs
Suggestion flight weight: 1200g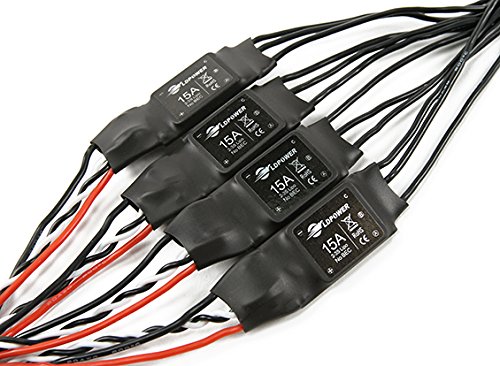 LD-15A ESC 2-3S
Special core program for multi-rotor controllers meets various functional requirements against multi-rotors.
Specially optimized software for excellent compatibility with disc-type motors.
DEO (Driving Efficiency Optimization) technology significantly reduces the ESC temperature, improves the throttle response, and strengthens the stability and flexibility of multi-rotors.
Double color signal wire, can reduce signal cross talk, morea stable flight.
System description
Suggestion flight weight:
850g-quadcopter
Suggestion battery:
3S
Max thrust:
590g/arm
Working temperature:
(-)5℃~40℃
Kit Packgae:
4pcs 2206motor CWpcs*2pcs/CCW*2pcs
4pcs ESC
ESC
Current:
15A
Compatible signal frequency:
30Hz~450Hz
Voltage:
11.1V-14.8V
Battery:
2-3S
Weight:
8g/pc
Motor MT2206-1900KV
Stator size:
Φ22mm*6mm
KV:
1900KV
Shaft diameter:
Φ3mm
No load current:
0.9A/7.4V 1.2A/11.1V
Max sustained current:
25.7A
Max Power:
323.8W
Inner Resistance:
0.15/0.15/0.15Ω
Wire length:
75cm 20AWG
Top mounting hole:
None
Bottom mounting hole:
Φ16mm-M2

Φ12mm-M2

Φ19mm-M3

Weight:
25g
Prop
Prop size:
6030
Weight:
5g/1pc
Technical Drawing:
Test  Datasheet:
Voltage (V)
Props (inch)
Throttle
Load Current

(A)

Power

(W)

RPM
Thurst

(G)

Efficiency

(G/W)

11.1
6030
30%
3.4
37.74
11075
165
4.37
45%
5.6
62.16
13360
264
4.25
50%
6.3
69.93
14022
291
4.16
65%
8.5
94.35
15701
366
3.88
75%
10.1
112.11
16787
430
3.84
85%
13.3
147.63
18664
525
3.56
100%
16
177.6
19938
590
3.32