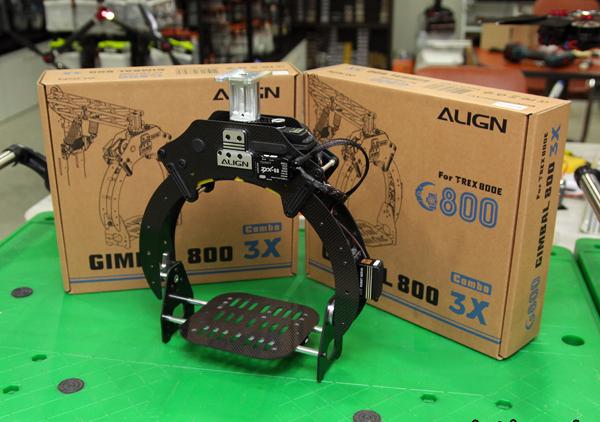 주의사항
본 제품의 구성은 멀티콥터용으로 GIMBAL SUPPORT ASSEMBLY 와 SHOCK ABSORBERS ASSEMBLY는 포함되어 있지 않습니다! 따라서 T-REX에는 장착하실 수 없습니다.주문확정(결제) 전 재고확인 바랍니다.
G800M은 기존 G800 짐벌에서 멀티콥터용으로 컨버젼 된 제품으로서 하우징 변경시 헬기용과 멀티콥터용을 자유롭게 변경해서 사용이 가능하도록 설계된 제품입니다.
5D MK-II/III 및 RED EPIC, SCARLET까지 마운팅이 가능하며 Stand Alone Type의 TAROT ZYX-GS 3축 짐벌 컨트롤러가 내장되어 있습니다.
국내 사용자들을 위해 별도의 한글매뉴얼과 함께 공급이 됩니다!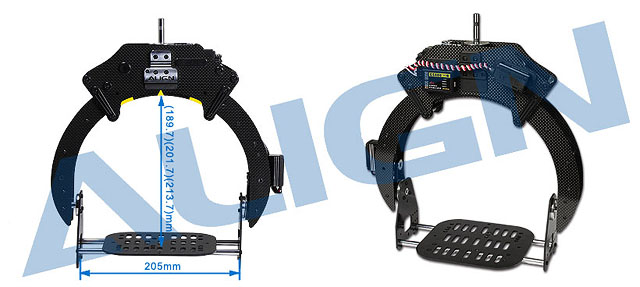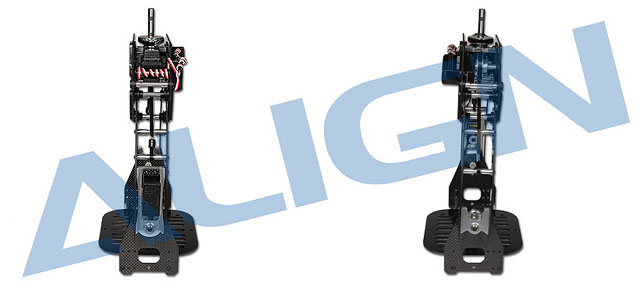 멀티콥터용 마운터

Features:
●Gimbal features 3k carbon composite material matched with high strength aluminum alloy to form the backbone, featuring high precision, high stability, high payload capability, and is able to sustain hard landing of helicopter.
●Utilizes 540 degrees DS815 high voltage robotic servos, supporting 2s 7.4v input voltage. Special slow start feature to avoid jerky start-ups.
●Unique gimbal support assembly design, with aesthetic pleasing clean look, featuring high precision and slop free and makes the camera lens maintain at the same angle in flight.
●Shock absorbing dampners designed specifically for Align GS800 gimbal system, posses superior vibration dampening effect, and various spring tensions can be used according to payload.
●GS800 gimbal controller is a highly stable, highly precise 3-axis gimbal control system. Featuring 5 control modes: mode 1 -three axis auto compensation; mode 2 – two axis auto compensation; mode 3 -three axis return to neutral; mode 4 – manual; mode 5 – rescue mode. These various modes will meet the variety needs of aerial photography.
●Simple to setup. Complete setup can be done with two steps.
●Unique rescue mode, to minimize photography equipment damage during a crash.
●Supports lens zoom in and zoom out feature.
●Supports shutter activation. Follow the instruction to connect shutter with GS800 controller, shutter can be activated via transmitter stick through GS800.
●Supports Spektrum/JR satellite receivers and Futaba S.BUS architecture.
●Upgradeable firmwareinterface, allowing firmware updates through interface cable.
●Must be used in conjunction with Align APS gyro and 3GX flybarless system, enabling gimbal control system to achieve high stability and excellent controllability.
DS815 HV Robor 서보 사양
540° rotation
High voltage 4.8V – 7.4V robot servo
Slow start feature to avoid jerky start-up
Hardened high strength super alloy gears increase lifespan
Aluminum mid case for instantaneous heat dissipation
Use for G800 Aerial Gimbal System.
Temperature Range: -20℃~60℃ (-20°~140℉)
Operating Range: 540° (1000~2000us)
Broadband Systems: 1500μs
Stall Torque:

@4.8V: 208 oz-in (15 kg-cm)
@6V: 249 oz-in (18 kg-cm)
@7.4V: 277 oz-in (20 kg-cm)

Motion Speed:

@4.8V: 0.15sec/60°
@6V: 0.13sec/60°
@7.4V: 0.11sec/60°

Dimension: 40.1×20.1×20.7mm
Weight: 66g
구성품
– G800 GIMBAL x 1 set
– DS815 HV Robor Servo x 2 set – for Roll/Tilt
– Savox 360 deg' Gimbal Servo Set (High Speed Type) – for PAN Axis
– ZYX-GS Gimbal Stabilization System x 1 set